THE NIGERIAN SCAM
The Nigerian Scam is where someone sends an unsolicited business offer that promises the recipient a lot of money if they act as a third party in a large transaction. While Nigeria has the name as you can see all countries play the game. Note also just because the scamer claims they are from a country doesn't mean they are from that country. The popular method use to be direct emails. Now they are appearing on community sites. Some examples are:
Sir, Hope this mail finds you in your best time. i will like to inform you that i have some important private issue that i want to discuss with you, but I don't visit ******** site regularly, because of my health condition, Please Send text messages on my email for further details, This matter is urgent for me please respond quickly, to give you more information. Sincerely,
Linda Henry
Email: linhenk2@gmail.com

Hi,

My name is Helmut Castaneda, I have $30M to invest in your business project of your choice. For more details contact my private email address cahelmut818@gmail.com

I need your quick reply.

Thanks,
Helmut.

In this case the person often uses a different name to get into a web site but still uses the name Helmut Castaneda. In one ace the person's name is:
Vick Robson

Good Day,
Your email was found by our HR dept. through job seeking data base for Quality Inspector.
Your payment will begin with $2500 per month.
Home based, bonuses, part-time job.
Your usual responsibilities would be:
- Write a report on each parcel
- Be available for work on a partial employment basis
- Receive and inspect parcels
- Coordinate deliveries
What you are offered:
- Paid time off and sick leave
- General 401k and wellness coverage plan
- Mobile schedule
We need:
- Printing device
- Main knowledge of PC and software
- Legitimate United States of America residents
- 21 years and more

Hi, My name is Helmut Castaneda, I have $30M to invest in your business project of your choice. For more details contact my private email address cahelmut818@gmail.com I need your quick reply.
Thanks,
Helmut.

---
Good afternoon, dear and caring kind people! Peace and goodness in your home! Please contact me. I would like to chat with you. Thank you, please help my family. We need help in Belarus. We lost our jobs because of our political views and beliefs. There is no freedom of speech in the country, and protests are taking place across the country at the moment. We just want to buy a small house and do agriculture and berry business. The house will cost approximately $ 30,000. Please help us raise the money we need. Help us make our dream come true - to buy a house and open our own business in our land, in our country.

Hi,I am MS.ROSELINE NZETE. Am a banker,from Côte d'Ivoire.I have a business transaction I want us to discuss. Write me with this Email ID for more details;; roselinz777@gmail.com )).Regards,Roseline.

I appreciate your valuable reply Hello Friend, Thanks for your mail, I appreciate your valuable reply. I work with a Multinational Company called (Castolin Eutectic). We are specialties on : Welding, Brazing, Coating, Maintenanca, Repair, Wear Protection, Cement, Mining, Oil & Gas, Energy, Waste, Pulp, Equipment, CDP, Bisalloy, Arco Plates, HVOF, Service, innovation, quality, etc. There is a raw material called (DAV_ KONAKIA SEED ), which our company always send me to purchase from Cambodia. Right now I have been promoted to the post of Quality Control Manager and the company cannot send me to Cambodia again and our director has asked me to release the contact of the local dealer in Cambodia, to enable the company buy the product directly from the dealer in Cambodia but because of the gain in the business I decide not to release the direct contact of the Dealer. I want to present you as the Dealer and every interest we made will be shared between us equally 50% for you and 50% for me. Do not worry yourself how you can be in your country and supply from Cambodia, all you need is email contact of the company in Cambodia and when you receive money from my company you can send their own and instruct them to use your company name / personal name to package (DAV_ KONAKIA SEED ) and send to my company. I use to buy the products ($1,500) per packet but I give to my company ($3.500) from each pack. As you can see that we can make a good interest at the end and my company makes a minimum order of 1000 packets each other. Feel free and remember that my company paid 100% before delivery. My company just finished building a new factory in Western African and the product is needed to start production in Western African .
---
I'm A citizen of Syria from Aleppo, I have a business transaction worth of $10,5 Million of dollar which I want you to handle for me outside my country due to what's happening in Syria my Country. Can I trust you in this project? kindly reply to me through my Private email address ( aritabamaa@gmail.com ) for further details.

---
good day my dearest,I am Douglas Mark Arthur an Army general From U.S.A,but we are now In Syria for peace keeping,please there Is some thing I Wanna discuss with ya!?

---
Other names used include
Sgt Leroy Nelson † Sgt Monica Brown † Sgt Russell Albert † Dr. Ahmad Bello † Barr James Brown † Engr Mahmud T. Azzam † Kingsley Umadia † Mr.Kabiru Yussuf † MICHAEL NWACHUKWU † Mr Collins Uju
Captain Bernard Edward, Venezualian Army working with UN forces in Iraq.
CW5 Martin Robert Byrnes, US Army.

Nigeria
Sen. David Mark (sen.david@senate.org) Notice the email is a .org not a .gov
Malam Ibrahim Abacha, first son to the late Nigeria Head of State - General Sani Abacha.
mrs.marriam Abacha, the wife to the late Head of State,of the federal Republic of Nigeria from 1993-1998 -[General Sani Abacha]
Mrs. Mariam Abacha, the wife to the late Head of State,of the federal Republic of Nigeria from 1993-1998 -[General Sani Abacha]
MRS. MARIAM SESESEKO spouse of the late president of the Federal Republic of Zaire, President Mobutu Sese Seko.
Samuel Savimbi, Taoif Savimbi, Mario Savimbi sons of the late Jonas Savimbi. Carlos Savimbi cousin and Personal Assistant of Jonas Malheiro Savimbi
Mr. Robert Savimbi,I am a nephew and Personal Assistant to Late Jonas Malheiro Savimbi
Col. David Savimbi
Mrs. Hamza Haruna the secretary to the new chairman of ECONOMIC FINANCIAL CRIME COMMISSION (EFCC).EFCC in alliance with economic community of West African states (ECOWAS)
George Arwea † Dr. Terry Hill † Dr. Sunday Epelle † John Kola † Abraham Victor † Dr. Usman Hassan † Mrs. Rose Patience † Mr. John Gelsthory † Mr. Patrick Phil † Rev John Ahmed † Barrister Ladi Rotimi † FEMI PETERS † Dr. Michael Williams † Barrister Dorn Toho † Barrister Nduka Collins(ESQ) † OTHUMBA DAN Esq † MR.DON NDUKA † Dr Edet Alfred Akpan † Dr Shehu Abubakar Idris † Mrs Mariam † senator IBRAHIM MANTU † Mr. Morphy Zulu † Mr.ANDREW OKAFOR † Barr. John Ekate † DR RAMANI MALIK † Mr. Duke Ale † Dr. Victor Momodu † RICHARD LINCOLN † John Belo (johnbelo2@msn.com) † Dr. chibuzor ezeji † Dr.Alex Duru † Mr Robert Bada † Raymond Mba † Joseph Atonmu, Ph.D. † Barrister Bello Izaza † Sam Toho † Barrister Moses Manna † DR AHAMD .A.BASHIR † Barrister pius emedebe † Dr Samuel Eguzo † Mr. Belo Ige † Barrister Dixon Konebi † Mr.Usman Aminu † Mr hassan sale † Mr. Mohammed Hayatudeen † Mr. Nabow [Esq] † Mr. Tunde Deji † Mrs. Cecilia Mark Aku, widow of late Mark Ishaya † Dr. Jeff Radebe † Mr. Kola Olawuyi † Dr. Dumebi Chidi † MR GARUBA USENI † MR STEVEN A. DAVID † Garzo Guei † DIDI MARTINS † MR TEMI JOHNSON † Dr. Lucky Mpenze † MR.BRAINRETH MILLS † COL. MICHAEL BUNDU † ALHAJI USMAN ABACHA † MR PETER WILLIAMS † Engr. Wale Tomson † Dr. Benard Eze † MR.PAUL EZE NNPC ANTHONY KONU † Kazi Fred † Sodindo Malinga
MRS. MERCY D. AKU & FAMILY ?Mr Allen Benet ?JOHN AJAYI
JIM LUMBA ?Yusuf Hamza ?JACOBS FASHINA *#8224; MR TEMI JOHNSON
IHAZA JOSEPH ?Prince ISA IBRAHIM ?DR. Yetunde Alfred Bassey
Mr. Stephen Isesele ?DR. ADEMOLA WILLIAMS ?Dr. Muhammed Mustafa
DR. DAVID IDAHOSA ?Charles Maitunga ?MR. RUFUS OKONJI
Dave Johnson ?Kenny Kamokai ?Mr. Emmanuel Kunte
Mr.Maani Frauok ?MR. RUFUS OKONJI ?MR NOSA ?mr Tont Bob
Mr. Joseph I. Belo ?Isi Dabo ?Dr. John Gabba
MR. DENNIS MICHEAL BROWN ?MR.MOGAN ZANZI JNR ?Mr. George Radabe
DR. GEORGE OKOCHA ?Dr.Okechukwu ?Maher Labib Abou Steit ?Ayize Sigidi
JOHN PEDRO ?COL. Esusu Efe ?DR. IBEH NWACHINEMERE YOUNG
BARRISTER TIMOCI GAGA ESQ. † John Hall † James Lawman ?MR. HAROLD MFWAMBA † DR FREDERICK AKANDE
Mrs. Deborah Kabila, one of the wives of Late President Laurent D. Kabila of Democratic Republic of Congo (DRC). Mrs. Mariam Abacha, the wife of the late General Sani Abacha Gen. Hama Ibrahim Salma, Military Commander with POLISARIO Princess nnenna umar
Princess Joy Mswati, sister of King Mswati III
Mr. Muhammed Abacha, the son of the Late Military Head of State, General Sani Abacha.

Z Algeria
Mr. Chawki A. Rahal

Burkina Faso
Ambassador Andrew Moore † Ali Royo † Dr. Charles Quattara.

Belarus
Wladimir Shepelevich

The Democratic Republic of Congo
MR Oseni Tanco † Mr. Musasa Kombi

Togo
Mme Badagnaki Eyadema, one of the wifes of Togolese former President Gnassingbe Eyadema
Remi Nelson † MR JOHN GUEI JR † MR KOSSI DANIEL

Gambia
Mustapha Lowe, nephew of Col. Ndure Cham.
Fred Kazi † TONY MOMOH † ROGERS OGONI † BUKAR UMAR † FRANK AZE † DAVID ADIGO † Peter Saseh † KOMEN BRAIN † NELSON HASSAN † DIDI MOMOH † MARK OGISO

Benin
Mr. Ben George † Mrs. Rose Alico † Mr. Adrien Edward † DR MARK NESTOR † Barr. William Cooker † Mr LAWANI GAFARI † DR. PETER ADAMS † MR OLA DANIELS † Barr. Yul Omachoko † Mr. Joseph Gogo † Comrade Maxwell Johnson † MR JOHN † Chief Judge Ibrahim Auta
Abdijan-Cote D'Ivoire
Maria and Joseph Savimbi the children of first wife of late Dr Jonas Savimbi
Mary Wilson Mrs. † Edwin Kwansa † Jimmy Andreewson † Adja Mohammed † Mr Kingsley Tarawally † Juliette Kouaou † Miss Rose Kouakou † Miss Rashida Hassan † Linda Robert Moko † ROSEMARY GUEI † Miss Rose linda † ROSE ATTA † Ms. James noel (Idetifies himself as a 28 year of male) † Mrs Dominic Williams † MISS NINA GUEI † Basil and Rose Buma † Alhaja Zinab Bamanga † Muhammed Tankoh † Austin Tankoh † Mrs. Cynthia Ogodo † TONIA WILLIAMS † Dr.Ibrahim George Quattara † Emmanuel Andani
Kenya
Mrs, Mary Parker
Ghana
Mr Samuel Taylor, a younger brother to President Charles Taylor of Liberia
Fredrick Mobuta † Gilbert Makwesi † Mr. Dominion Oppong † Mr Benson Kofi † MR.NELSON SAKU † ANGEL KOFFY † MR JONATHAN AMAIZU † REGINA KALABI OTTAVIA † Frank Kamara will sell you gold for about 40 cents an ounce.
Mr. Mike Ato † Azeez Malik † Mr Richard Kofi † Samuel Kojo † Mr. nkomo c m.

Liberia
Mr. Jan (rljjan@yahoo.pl) Taylor Brown † Mr Joseph.L.Fleming † Simon Oliver
MRS MARY TAWLLOR, A CITIZEN OF LIBERIA AND THE WIFE OF LATE MR. FIDELIS
Walter Taylor, brother to the president of Liberia Mr. Charles Taylor.

South Africa
Mr. Evans Chime † Mrs. Stella Morgan † MR. THEMBI KELIS NKONNOH † Dr. Robert Mube † Dr. Peter Ndlove † Col. Alfonso Pinochet(rtd) † MRS. FELICIA DUKE
Engineer Richard Sullivan † Dan S Dokie † Viera Ford † DR. HUGO FOURIE † Mr. Daniel Usiba † BARRISTER GEORGE CARLOS † DR OLIVER FAKOSA † Mr Pikka Saaiman † Mrs. Stella Sigcau † Allen Tshabangu Portfolio † Mr PIKKA SAAIMAN † JOHN FABIYAS † Mr. Martin Zuma † Richard Dewar † Dr,Moris.O.Basy † Engr Daniel S.Maroka † JOSEPH KHUMALO
PRINCE FEMI KOKOMA, the elder son of Mr. ANTHONY KOKOMA, of Zimbabwe.
Dr.Solomon Moshow † Matsebula Zibi

Senegal
ANNA BELLO † Sali Camara (Dr.) † Johnson kalute † Vestine Salima Karegeya † Mr Kenneth Kutimo † T.E.ONUORAH † Mr. Nicolas Bambi † Dr. Hassoun Odhiambo

Gabon
Abbui Seydou

Sierra Leone
Itai Ofeose † Felix Lamine † Mr.Kokonza Ngonza † Mr. Fred Kazi † Michael/Linda Biros † MADAM SILVER KUWALE † Mohammed Kamara † MIKE KABBAH † KESIENA ODIBO † Brother Leotis Boateng † BENNARD ASAMOH † TURKIN EZE † Pius Nnakwuru † COL.TIDIANE DIARRA † MR Mamadou Camara † Mr Micheal Bangura

Z Egypt
Maher Labib Abou Steit

Zimbabwe
Didn't leave a name email address is ddyyttaa@netscape.net, also:
Mrs.Hilda Ndoga Mupesa

Sudan
Mrs. Rebecca Garang † Dr Awad Al-Jaz † Mr. charles barry

Ouagadougou Burkina-Faso
Princess Gloria Joseph(Ms)

Z UAE
Wayne Robert, who has terminal cancer (Nov 2005)
Mrs. Almira Muhammad Wahab † Kabir Ahmed † Hassan Mohammed † Mr. Abdul Hameed Mahmood † Mr.Adnan A.K.Ismail † Mr. DESMOND MOBUTU † MR HAITHAM SHARAF † MR ALI HASSAN † Major Joe Brown.(rtd) † JAMES MICHEAL † Rehan Tahera † Mr. Ahmed Musa
ZIraq
Hajia Mariam Khalid † Brunei Darussalam † Prince Fayad .W. Bolkiah † Al-Azzawi † (Sgt 1st Class) David V. Ess † Sgt. Frank Taylor
Z Kuwait
MRS. ANNA MARYM KUNTE
YFrom Israel
Mrs. Hanna Leon
Z Lebanon
Mr. Udai Al Hariri, son of the late Prime Minister of Lebanon, Mr Rafiq Al Hariri

Z Bahrain
Frank Powell

Z Saudi Arabia
Mahmoud J. Hassoubah

[China
Mr Patrick K. W. Chan client for client Col. Hosam Hassan.
MR.Patrick K. W. Chan † Mr.Michael Leyden † Mr EDWARD YAU † MR. WANG QIN † Engr Tsuki Tsukido † Mr. WANG K. MOK † Mr.Lo Ping Wing † MR. CHEUNG PUI † Mr. Chou Mui † MR CHEUNG PUI † Mr. Li Le Song † Cheung Sha Wan † MR. JOHN CHENG

MJapan
Chu.gai Inc. † Wong Cheng † Mr. Tomo Sand Nori † Mrs Amina A. Bello † Ogura Yahata-Higashi-ku

South Korea
JANG DOO-HWAN, The brother of Mr. CHU DOO-HWAN, the former President of South Korea
Mr. Cha Lee † Dr. Seung Chang

The Philippines
Senator Luisa Pimentel Estrada, the first wife of Joseph Ejercito Estrada
Alice Lacson, The wife of Mr.Panfilo Lacson a senator during president joseph Estrada regime.
MRS LOI E. ESTRADA ,The wife of Mr. JOSEPH ESTRADA, the former President of Philippines.
Mrs. Maria Socorro esq
Madam Villaran

Malaysia
waynematiu9@gmail.com † Mr. Peter Morgan † Dr. sukhdave Singh † Anne Cheah †Mrs Anny Smith † Teo Wang

] Thailand
Barrister Jay Squapte (Esq.) † Mrs Tina Akira † Suriya Jungrungreangkit

From The Netherlands;
Mrs. Marie de Boer † Mrs.Carmine Accoglienza † Willem Kraan † Mrs. Dumald van Hook † DR KEN VAN DEEP † MRS. ROSA HORST † Mary Kluvert † Mrs. Jessica Dirk † Mabel Van Ken (Mrs) † Mrs. Rosemary V.Ken † MRS.ELIZABETH MOUS † Peter van Holf † Mr. Joachim Fischer † Mrs. Helen Van Patt † Paul Vanfrant † Larry Edema
From Singapore: Kirby Link
From Hong Kong:
Tony Chan Chun-chuen † Mr Ming Yang † Peter T.S. Wong #8224; John C. C. Chan † Mr. H Chen † Mr. Cheung
From Taiwan:
Mr. Tsai-Yuan Lin † Tu Chien Hwt
From Austria:
Edward Lowe
From New Zealand:
Sr. Daniel Goldstein Ira (Note: There is a Sr. Daniel Goldstein from the United Kingdom).

The United Kingdom
Prince Jefri Bolkiah
Colonel James Aristide, the brother to the exiled President of Haiti, Dr. Jean Betrand Aristide.
Col. John Aristide (rtd), the brother to the exiled President of Haiti
Walter Taylor, the brother to the president of Liberia Mr. Charles Taylor
Paul Fitzgerald Esq. † Dr.James Morgan † Mr. George Cooper † Mr. He Guangbei † Miss Jennifer Owens † Mrs. Sesay † Mr. Chris Lucas † Bars. Steve Douglas † RT HON George Osborne MP † Mrs. Margaret Sweetland † Davce Martins † Matheus Huijs † Joo Cawthra † Dr. Barry kliner (.ca) † Alfred J. Johnson (.it) † Mr. Ban Ki-Moon † Engr. Donat Smith † Andrew Mac Thomas † Gerald Mole † Joo Cawthra † Baley House † Mrs.Olivia Malik † MR. William Smith † Mr. Peter Rossman † MAGRET WOODS (MRS) † Mrs.Hillary Van Der Hoofd † Mr. Mark Strachan † Mrs Caecilia D. Lloyd † MR. WILLIAMS BARON † Mr Robert Peterson † Ms Robert Peterson † Mr. Viktor Wiebe † Mr. Peter Wallace † SARAH ADAMS † Mr. Morgan Chatelain † Cynthia Wood † Mr. Mark Antonio † Hakam Khadra † MR.BRIAN CAPON † Mr. Fred Jaware (fredjaware@alive.cz) † Barrister Richard Martins (r.martins04@tiscali.co.uk) † Brian Smith † Sr. Daniel Goldstein † Mrs. Lisa Crawford † Fred Williams † Gordon † James Bank

Ireland
Jason Brown † MacDonald D Gerald

MSwitzerland
Dr. Volcker A. Paul † simon01_r@mail2world.com (S.R.)

Italy
Col. Alfonso Pinochet(rtd), the brother to the exiled President of Chile. Mrs. Ellen Damsma † Mrs Alicia Alonso † Novara wurtz † Mrs.Linda Zamora † Don. Kalu

France
Dr.Francis Christian † Mr. Kenneth Stevens

Germany
DR. HANS MULLAR

Spain
Anna Lopze (pwoodard@liberty.k12.ga.us) † MR. ELLEN MARGALVAREZ † MR. WILLIAMS EVANS † WILFRED ALBERTO † Mrs. Finela Transofa † Mrs. Blanca Fernandez † Wilfred Enrique † Mr RAUL PETERS † Angelina Van Ken (Mrs) † Mrs. Paloma Aurora † BARRISTER SHARIF ALASADI † DON ANTONIO MOYA † Mrs. Betty Nene † Mr. michel hernandez † Snr. Fernandez Lucas † Mrs. Betty Nene † Mr. michel hernandez † Dr. Patrick Austine † Mrs. Sarah Lopez & Mr. David Alvarez † Mrs. Hana Moolman † MR. JULIO JIMENEZ

Greece
MRS. HELEN MADIS † Mr. George Paniou

Russia
Mr. William Stevenson (sergei.burdov@usu.ru) † Mrs. Larisa Sosnitskaya † Mr Joseph Zakharenko † Ivan Yarovoi

Iceland
Mrs. Barbara Gunnarsson
Europe
Dr. MARIA-GIO † MR LUTTON VAN BUTMAN † Mrs.JACKLIN WILLIAMS † Ms.Rosemary Van Ken † Mrs. HELLEN MORGAN † Mrs. Maria Gil Xativa † MRS.HANA VOSSESTEIN † MRS. MABEL VAN KEN † Mr. CEE JAN WILLIAM † Mr.PAUL VANFRANT † Mrs. Mariana Luis † Mr. White David

Peru
Melirnes Vela Romero

Haiti
Col. Joshua Aristide (rtd). brother to the exiled President of Haiti.
Col. lulu Aristide (rtd). brother to the exiled President of Haiti.
Mr. Amilah Amir (email has a .ru extension)

Canada
Jessica Ferguson † Mr. Emmanuel Udou † Mrs. Portia Moroka † Mrs. Theresa Botha

Australia
Mr. Bradly Taylor † Simon Looks † Mrs. Barbara Rogerson

The United States of America
FBI Director Robert S. Mueller 111 Notice its 111, the One Hundred and Eleventh, rather than III.
Capt. Lawrence O'Neil † Cpt.John Anthony † Sergent Terry Morgan (mr.nemarneya7@neu.com.cn) † Nara Scofield † Laura Green

Vietnam
Free Mason Group Doesn't identify country of origin but the return email ends with .vn

Turkey
Kent C. E. † K. Elmin

Dubai
Mr. Soud Kazim

United Nations
Mr. Johnson Shauna † Mr. Jim Ovia

---
Facebook
https://www.facebook.com/tau.thabosabastian - Calls himself General Mark A. Milly.
Other scams
A caller claims to be from the IRS and threatens legal action. Numbers used to make such calls are:
(202) 506-8649 (202) 558-5660
Unrelated Articles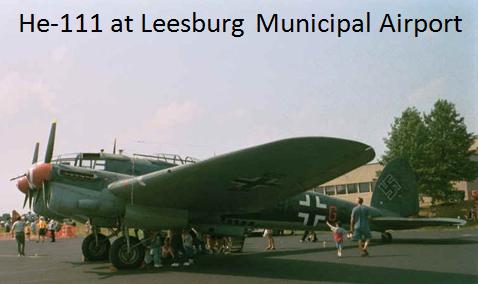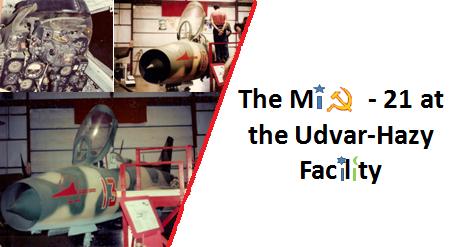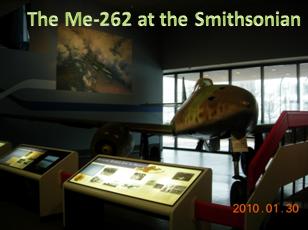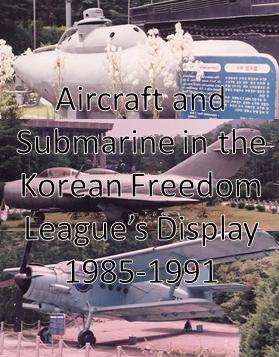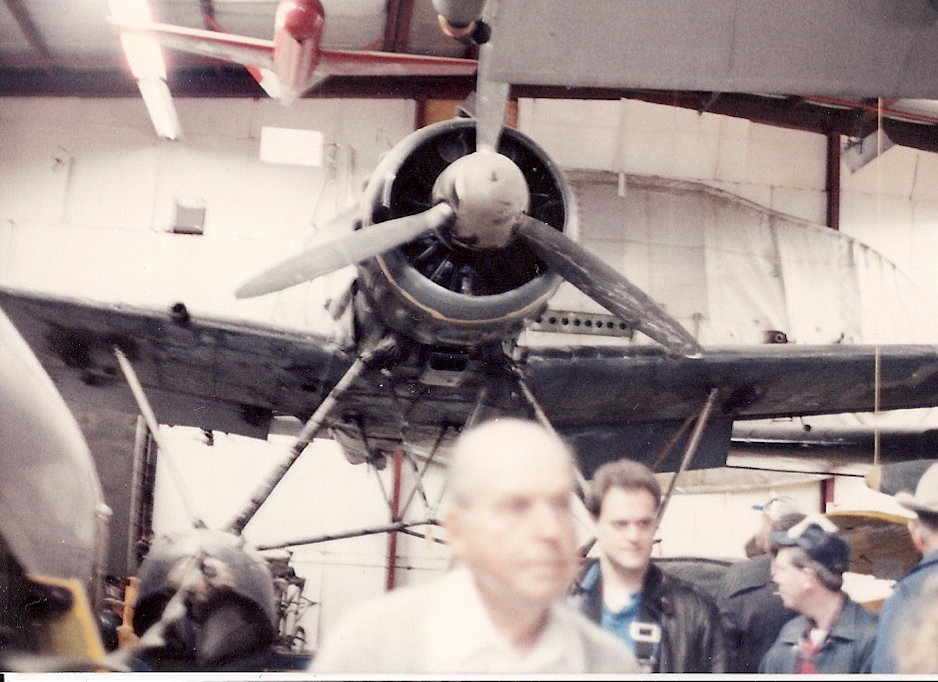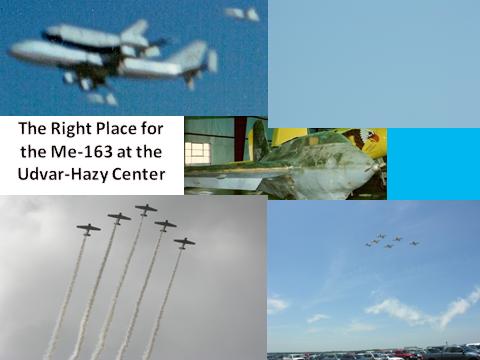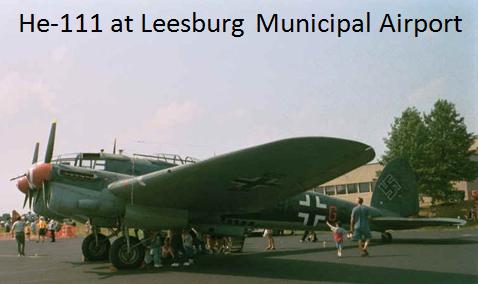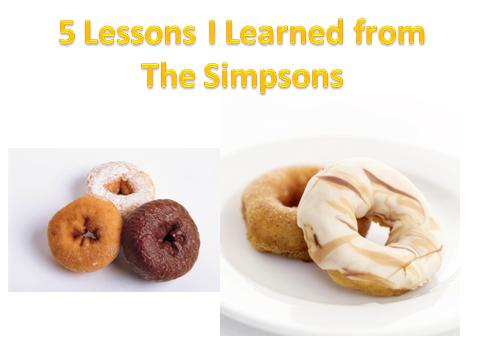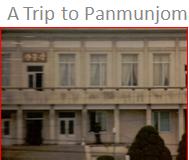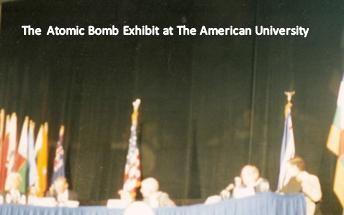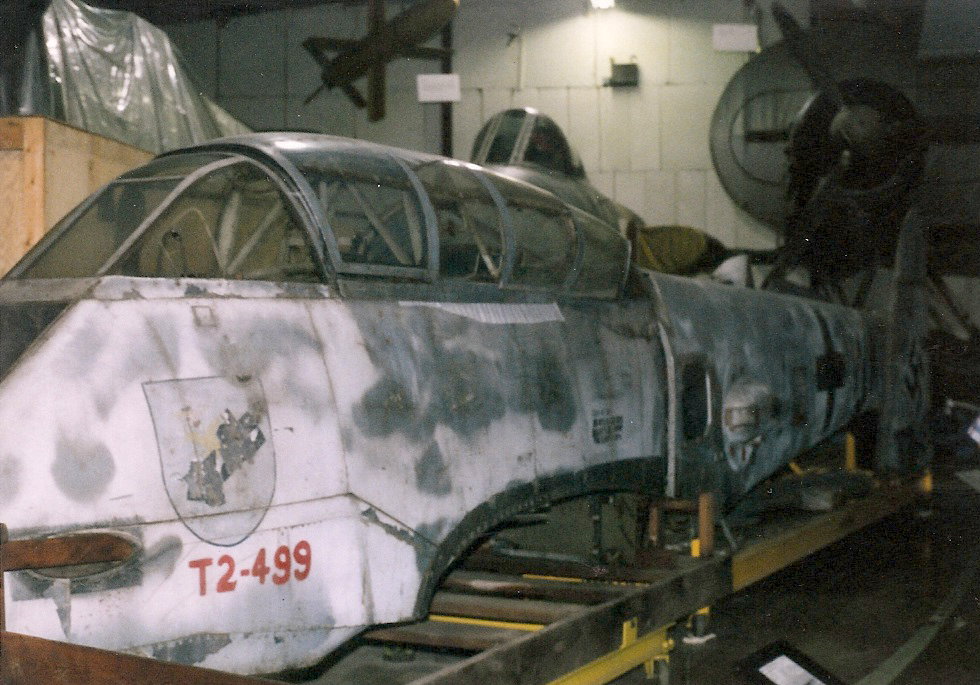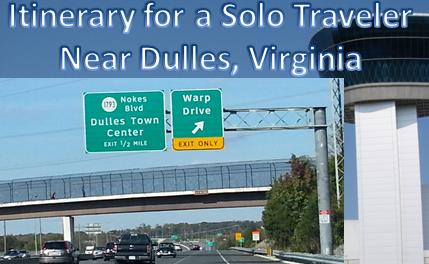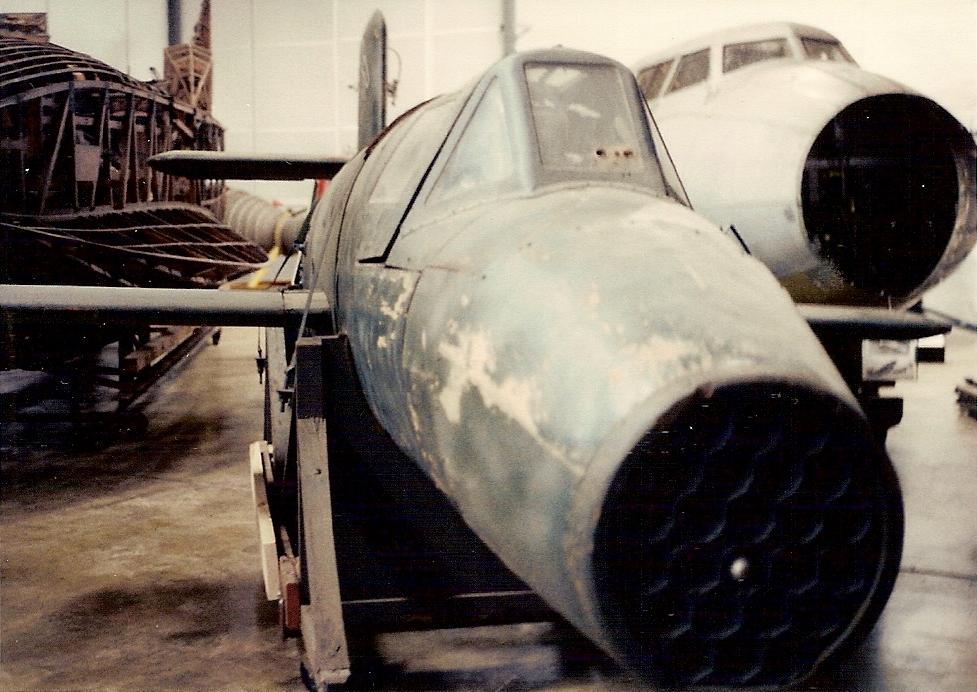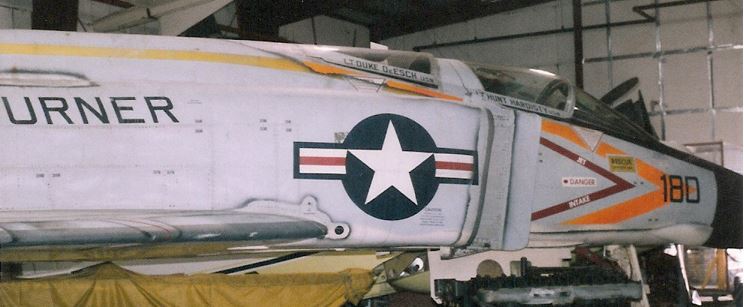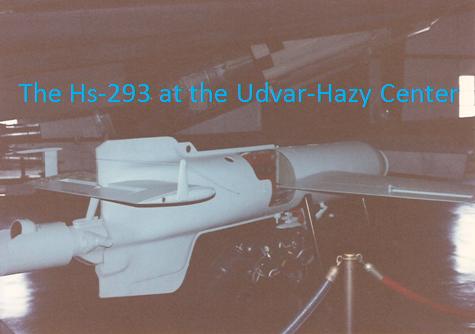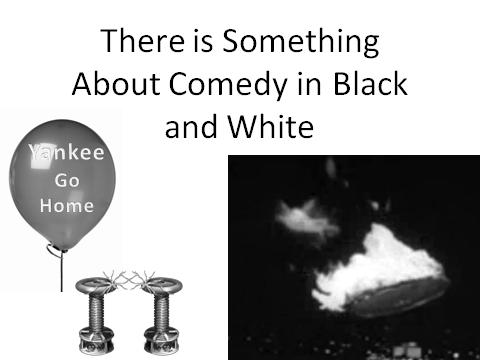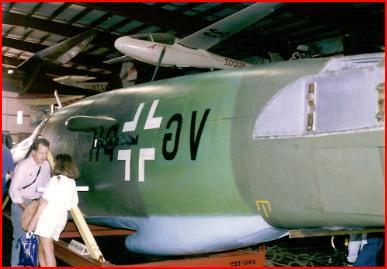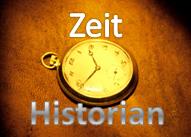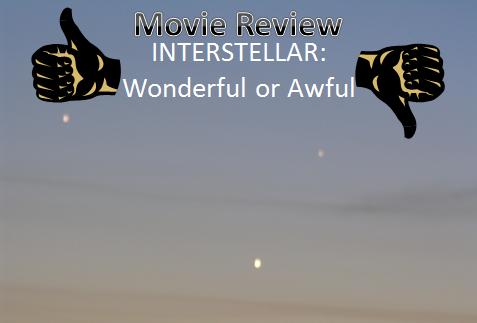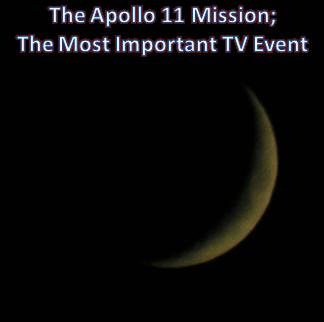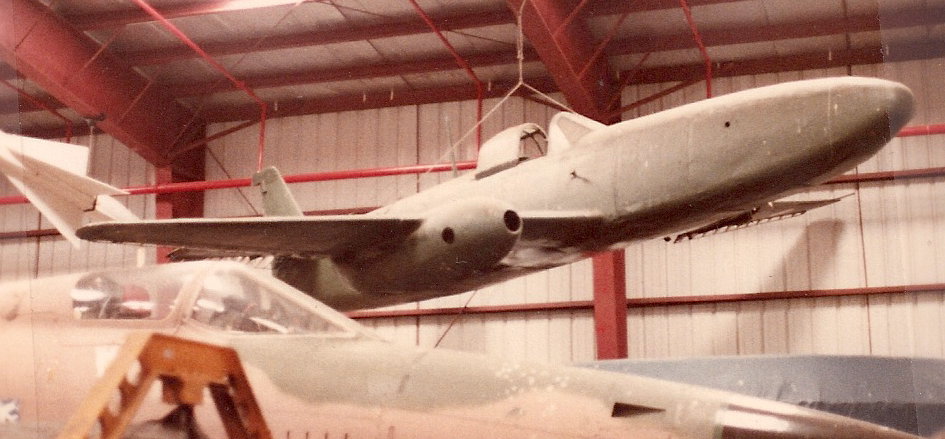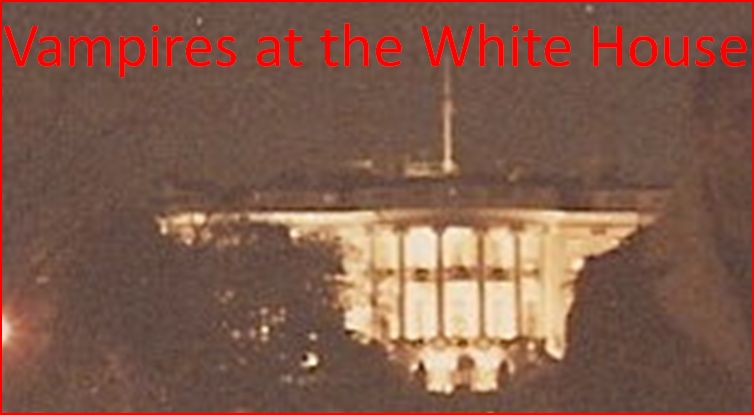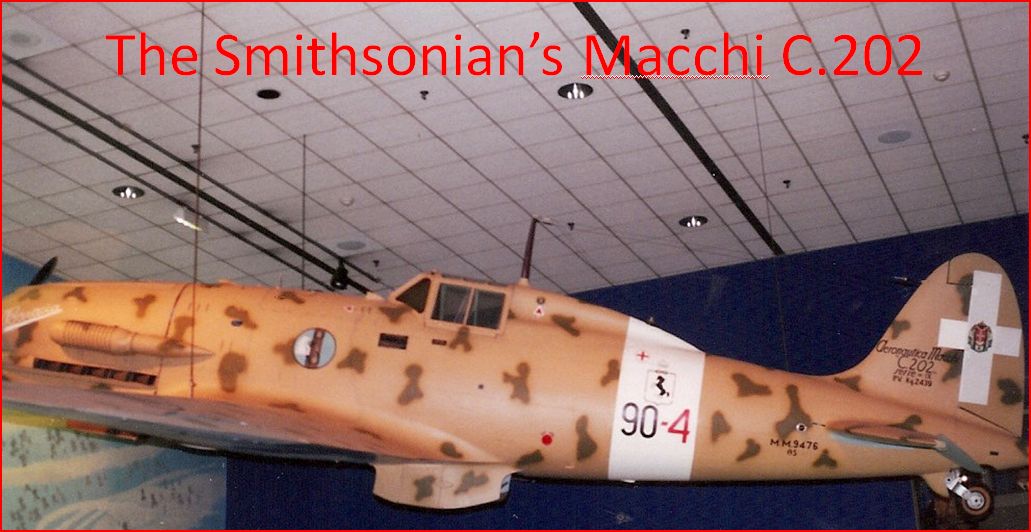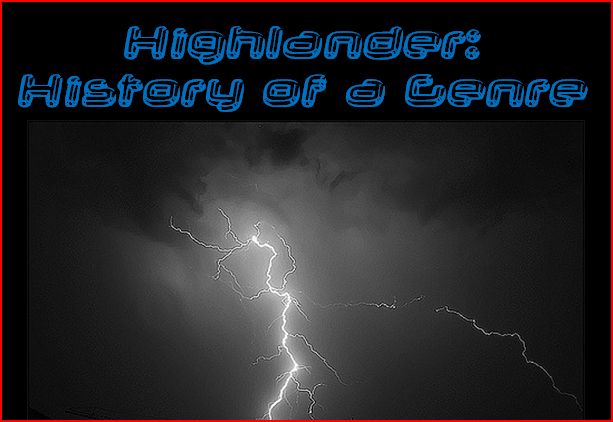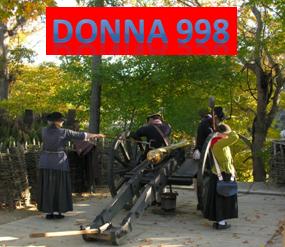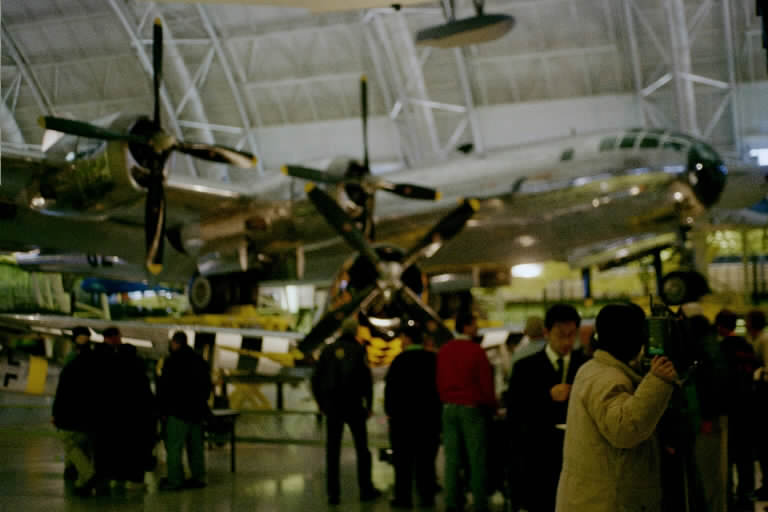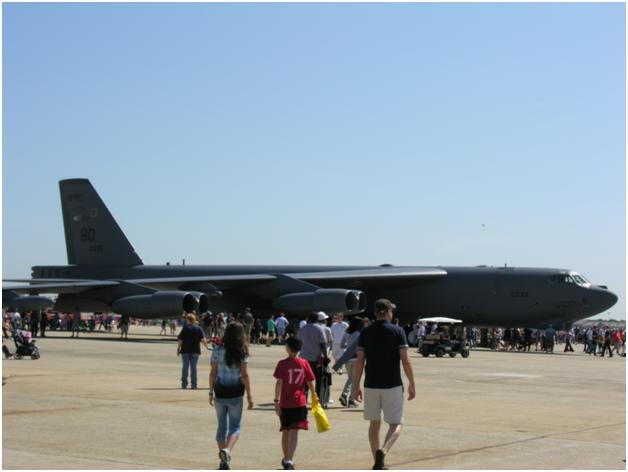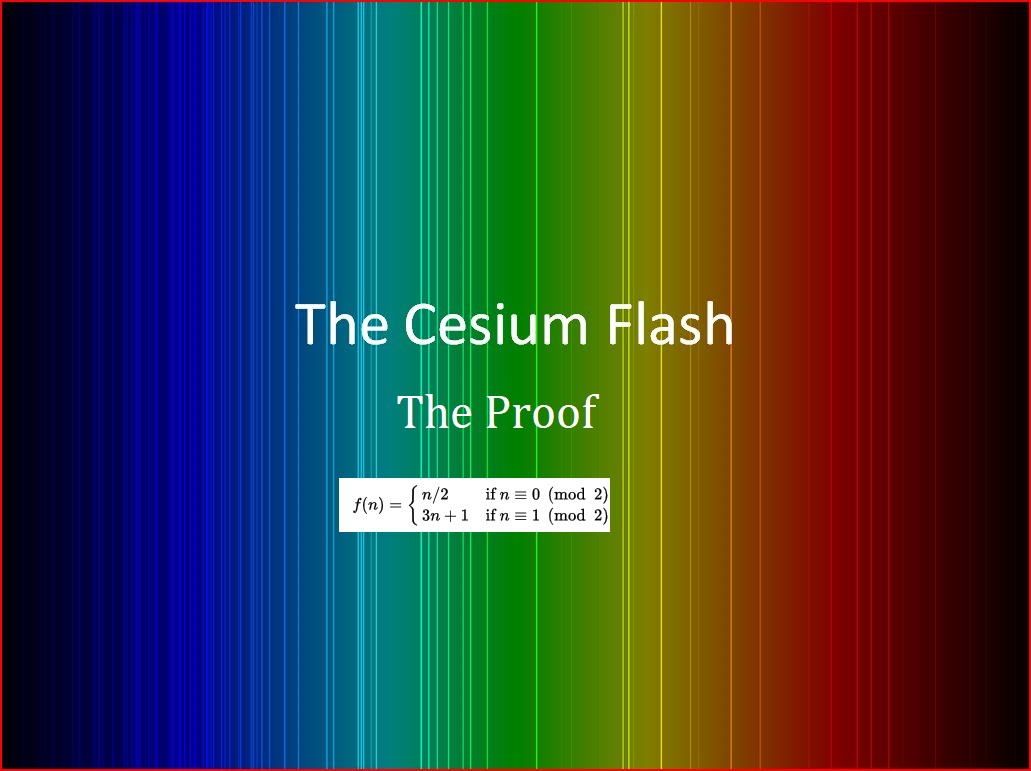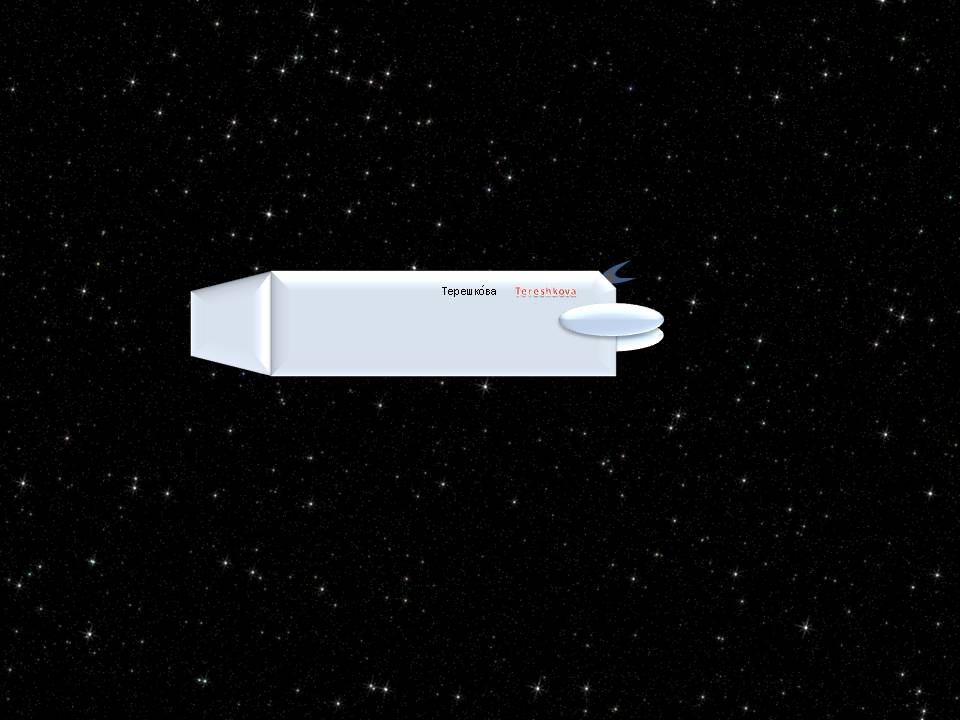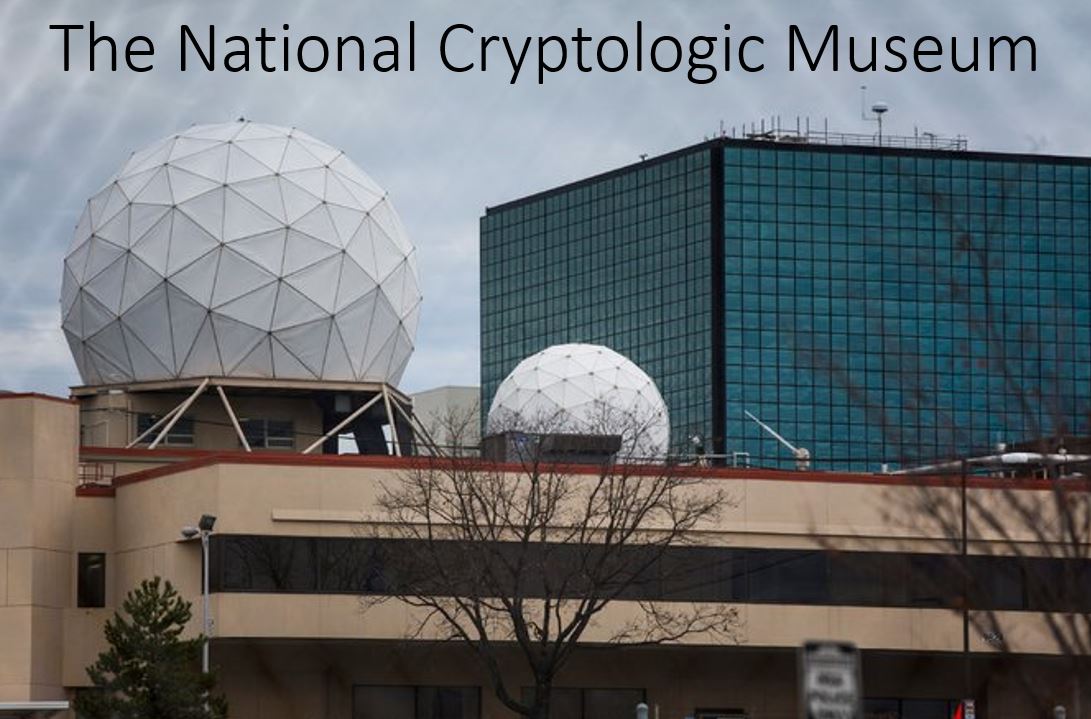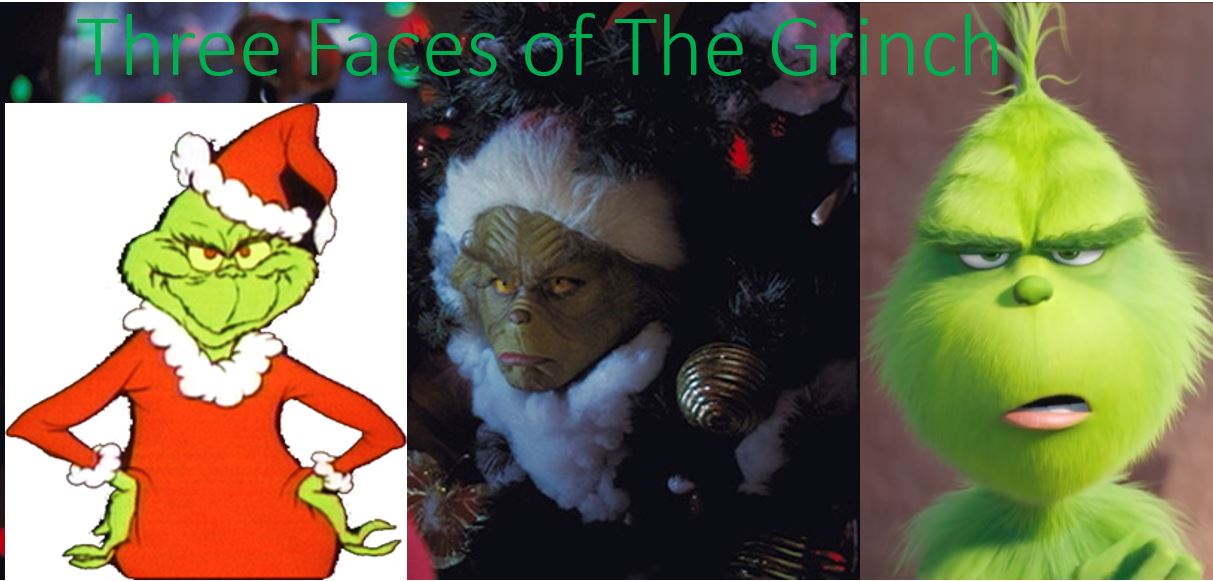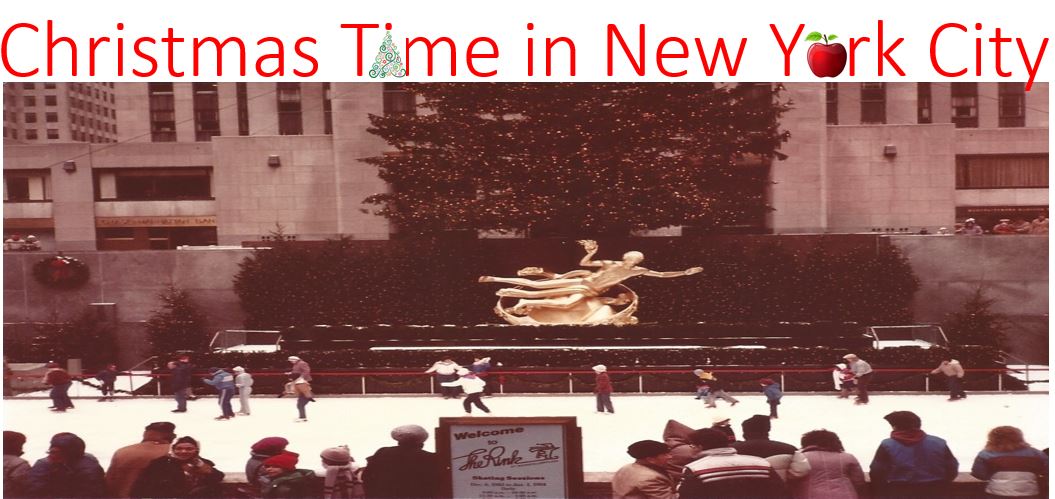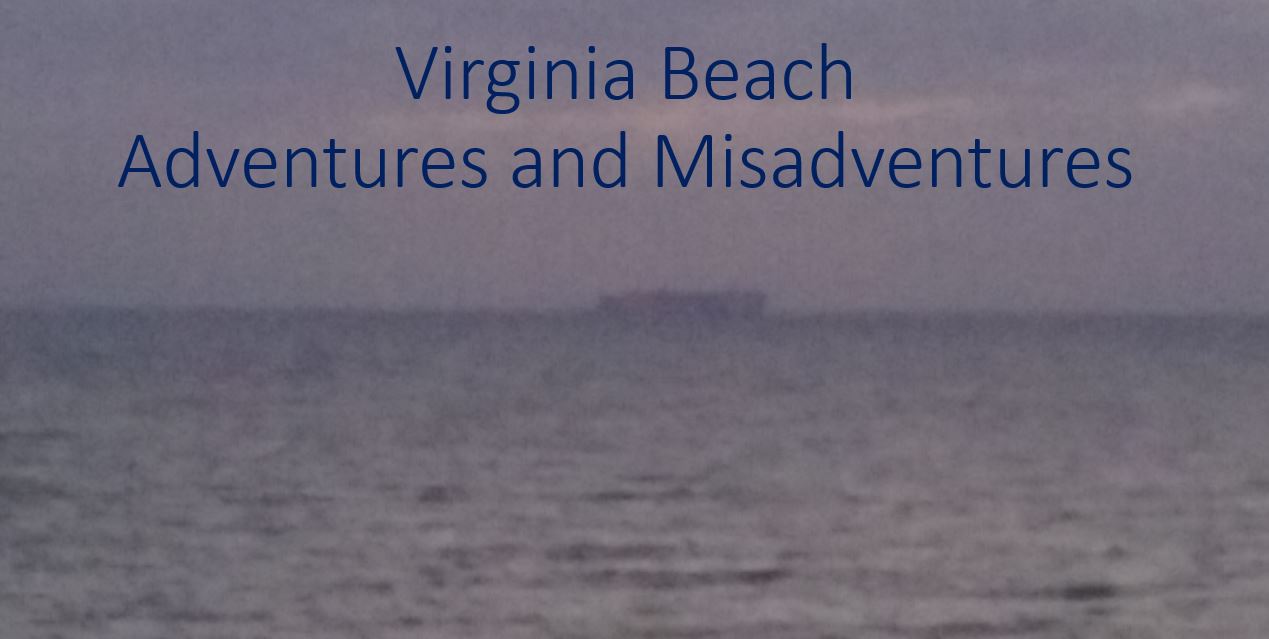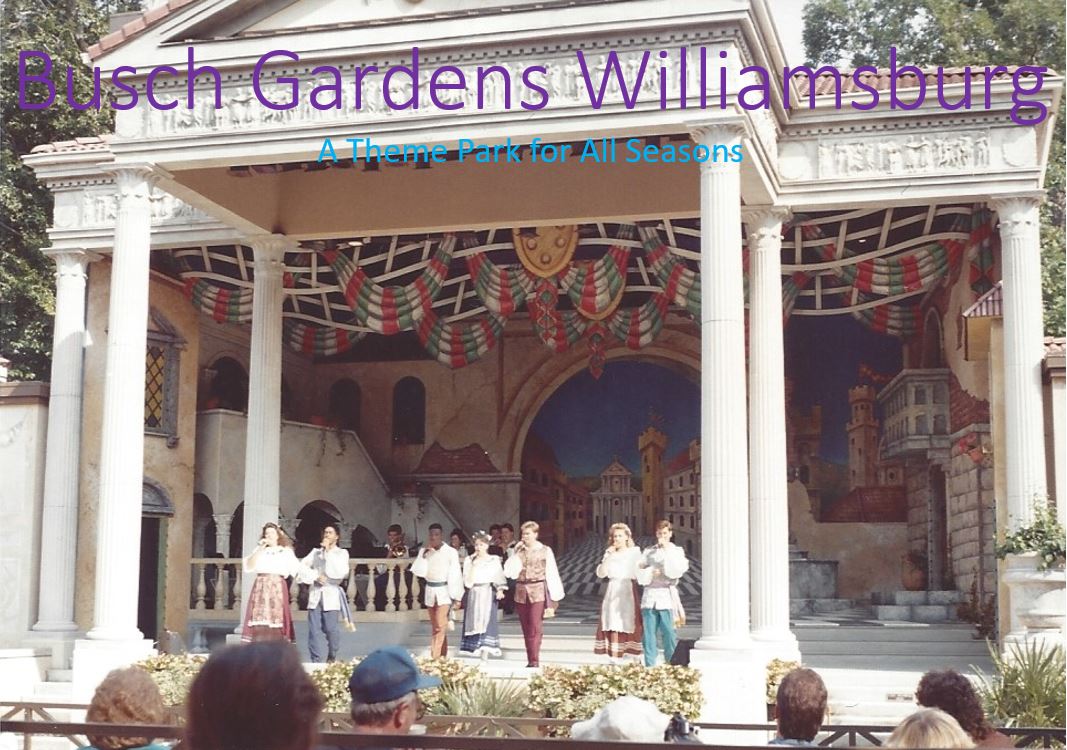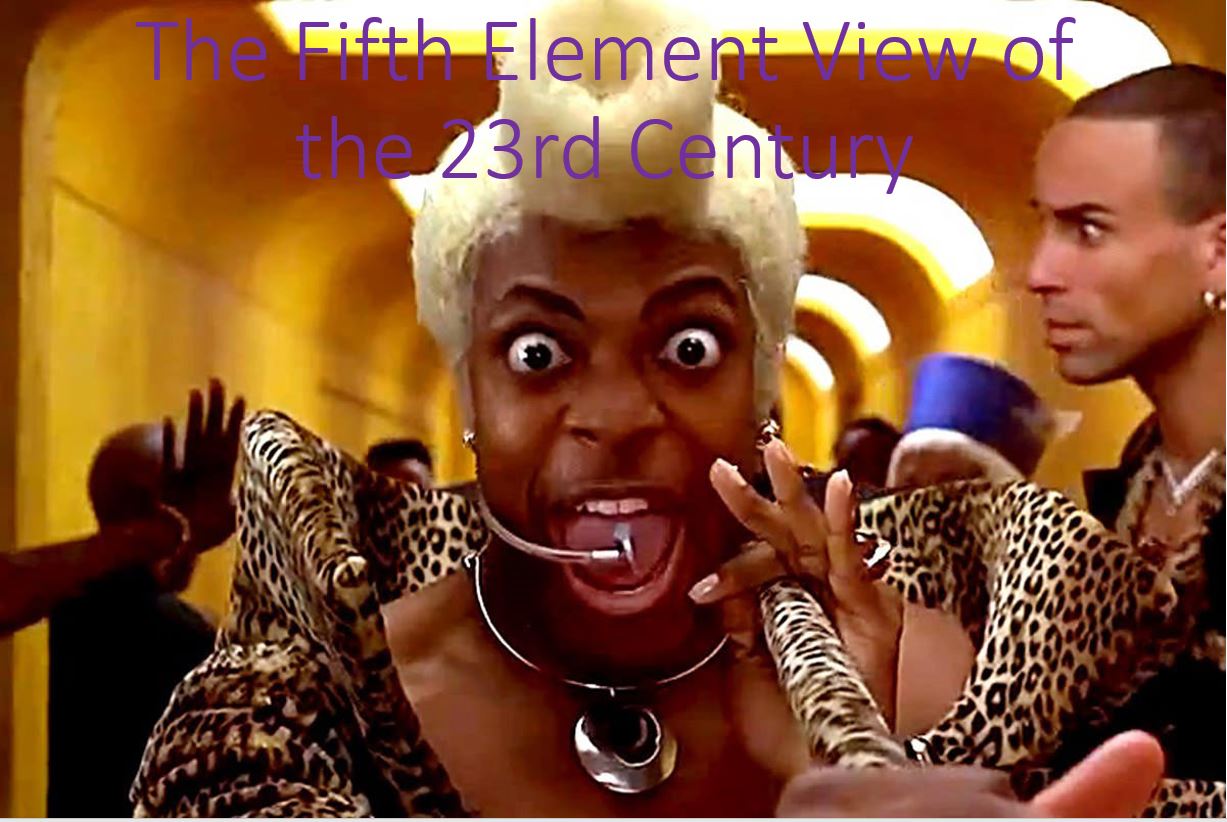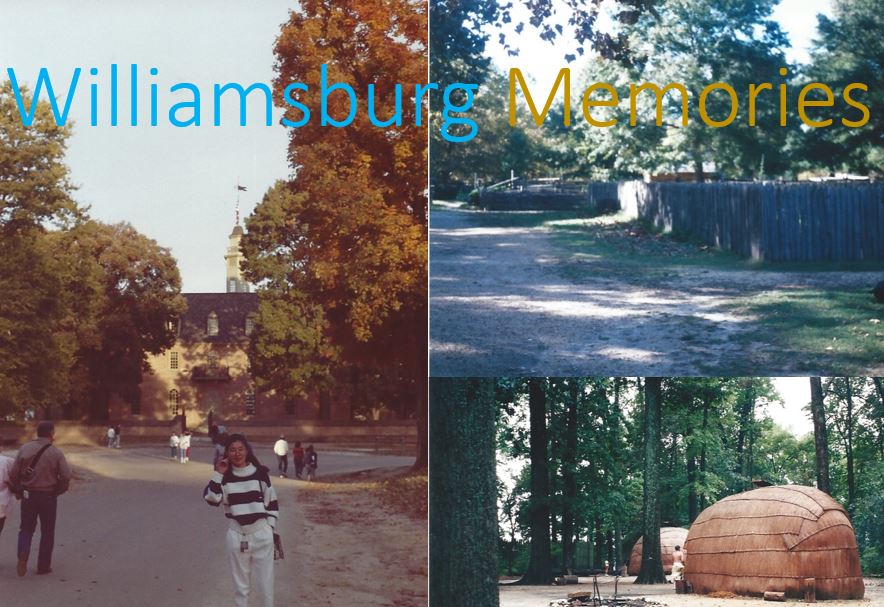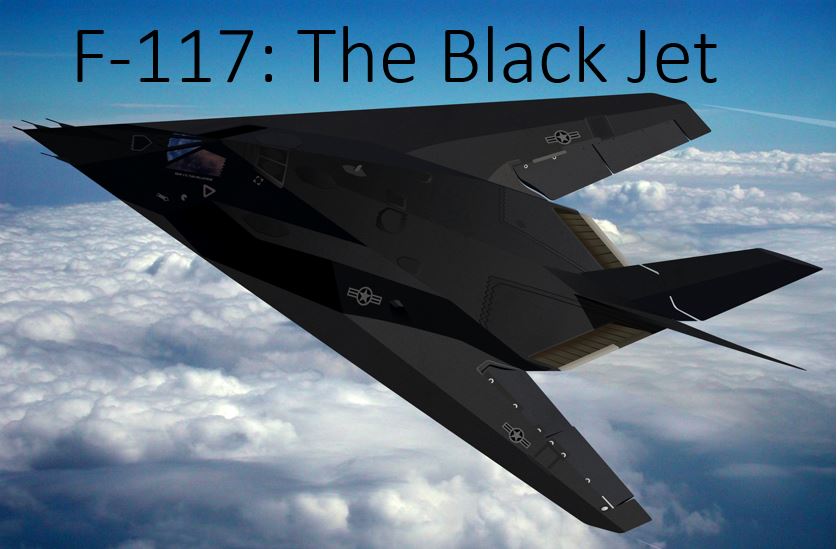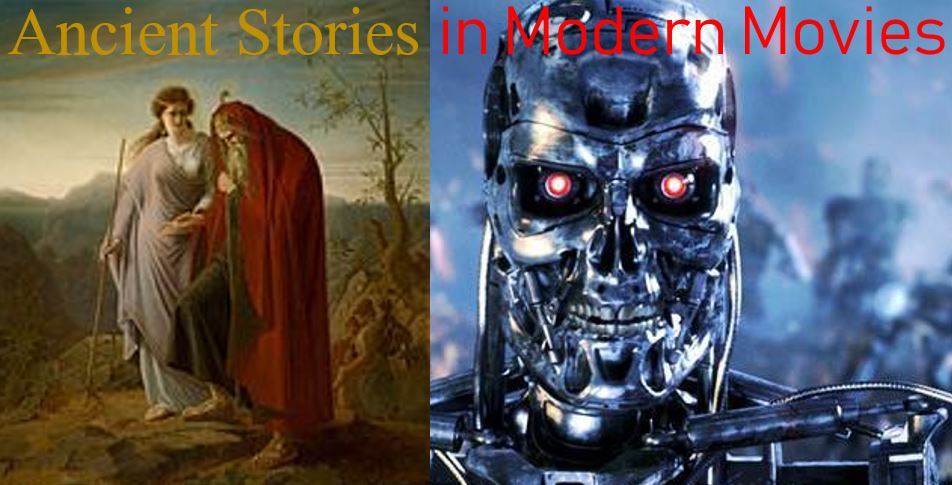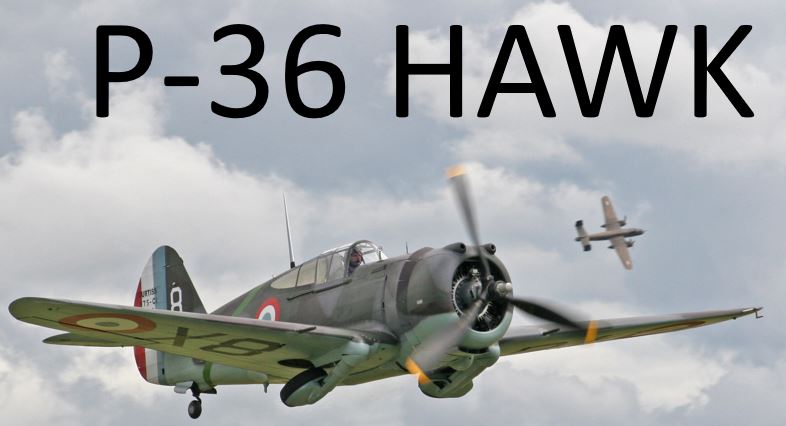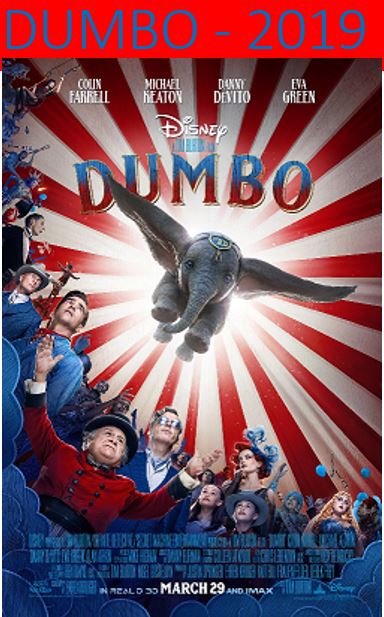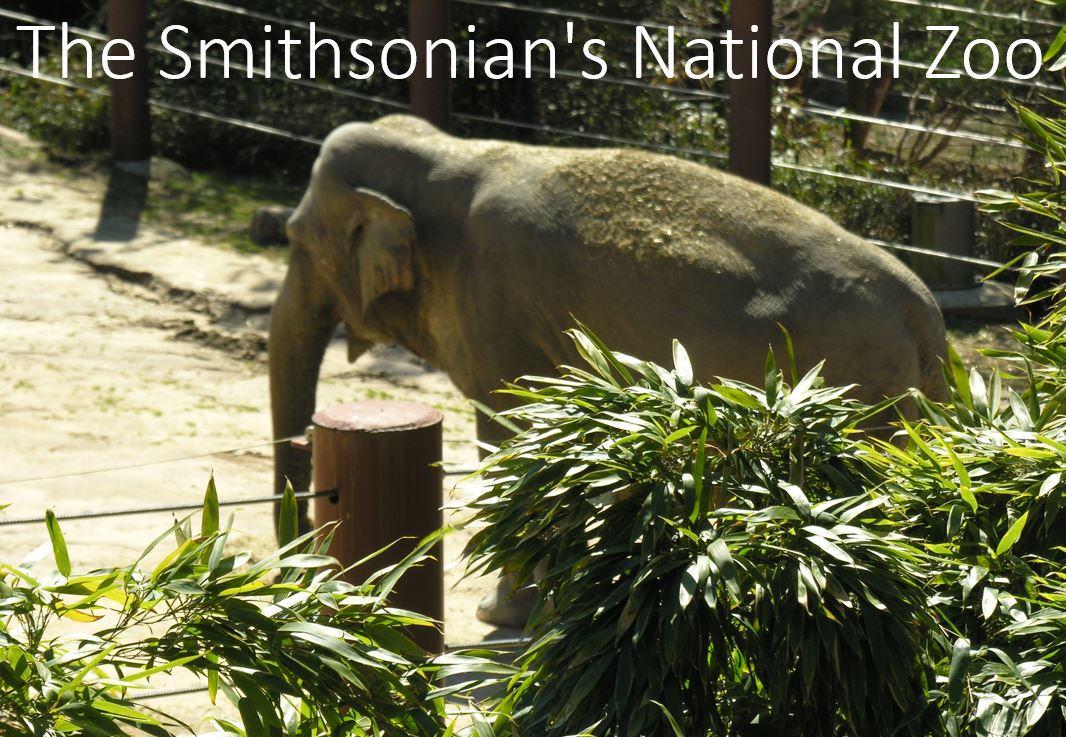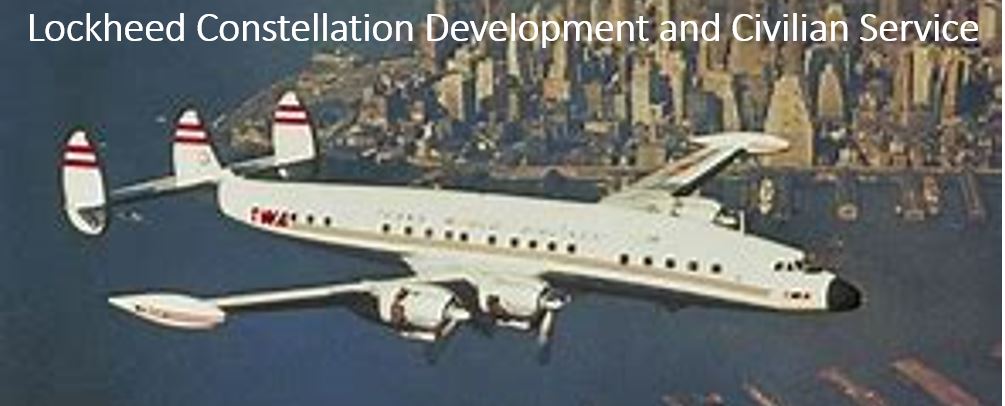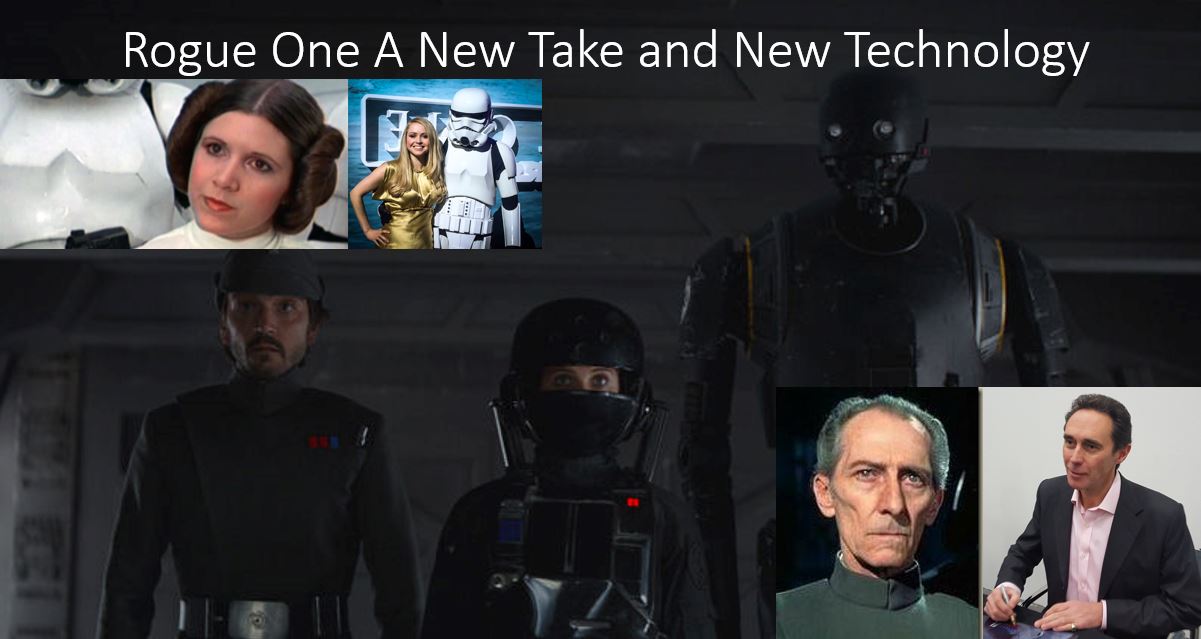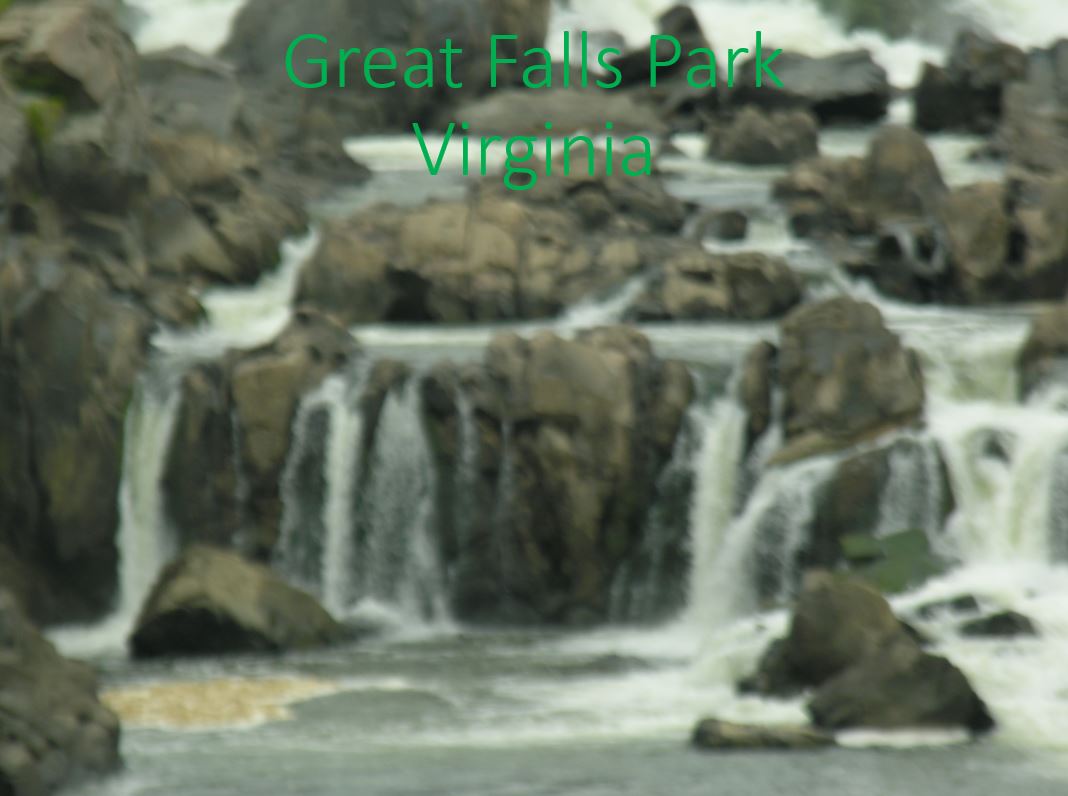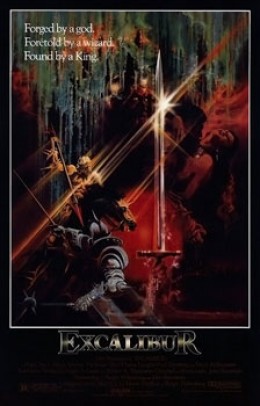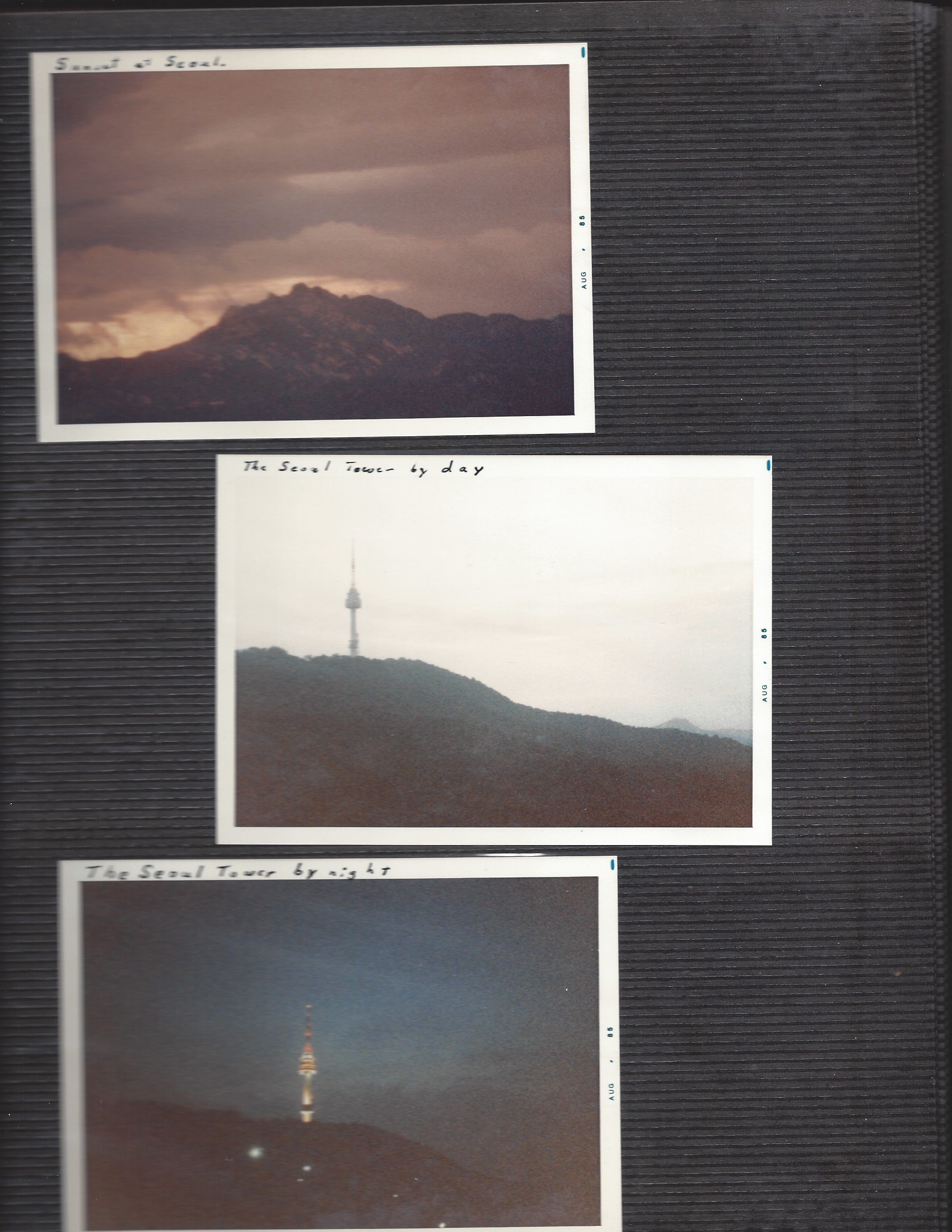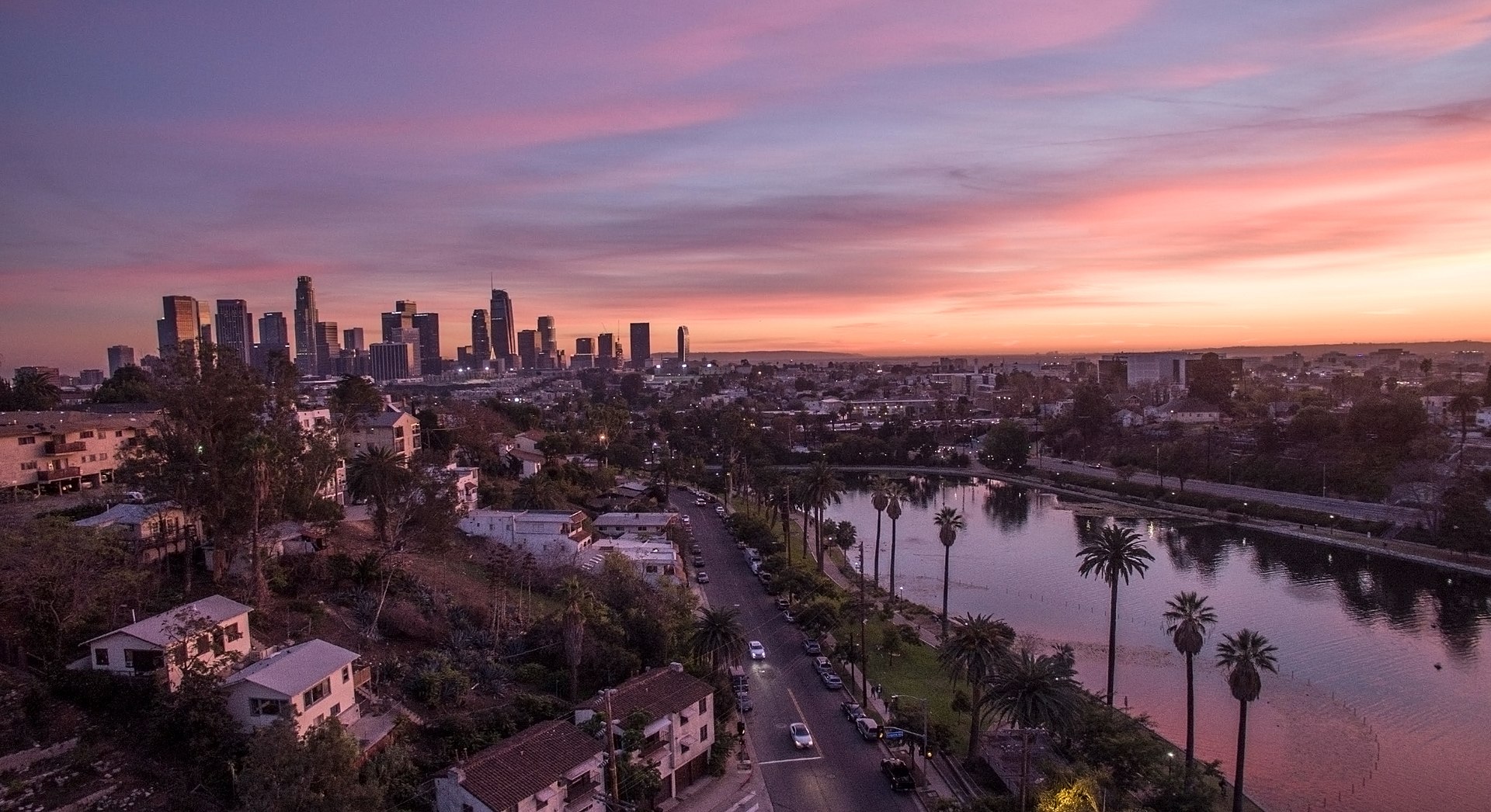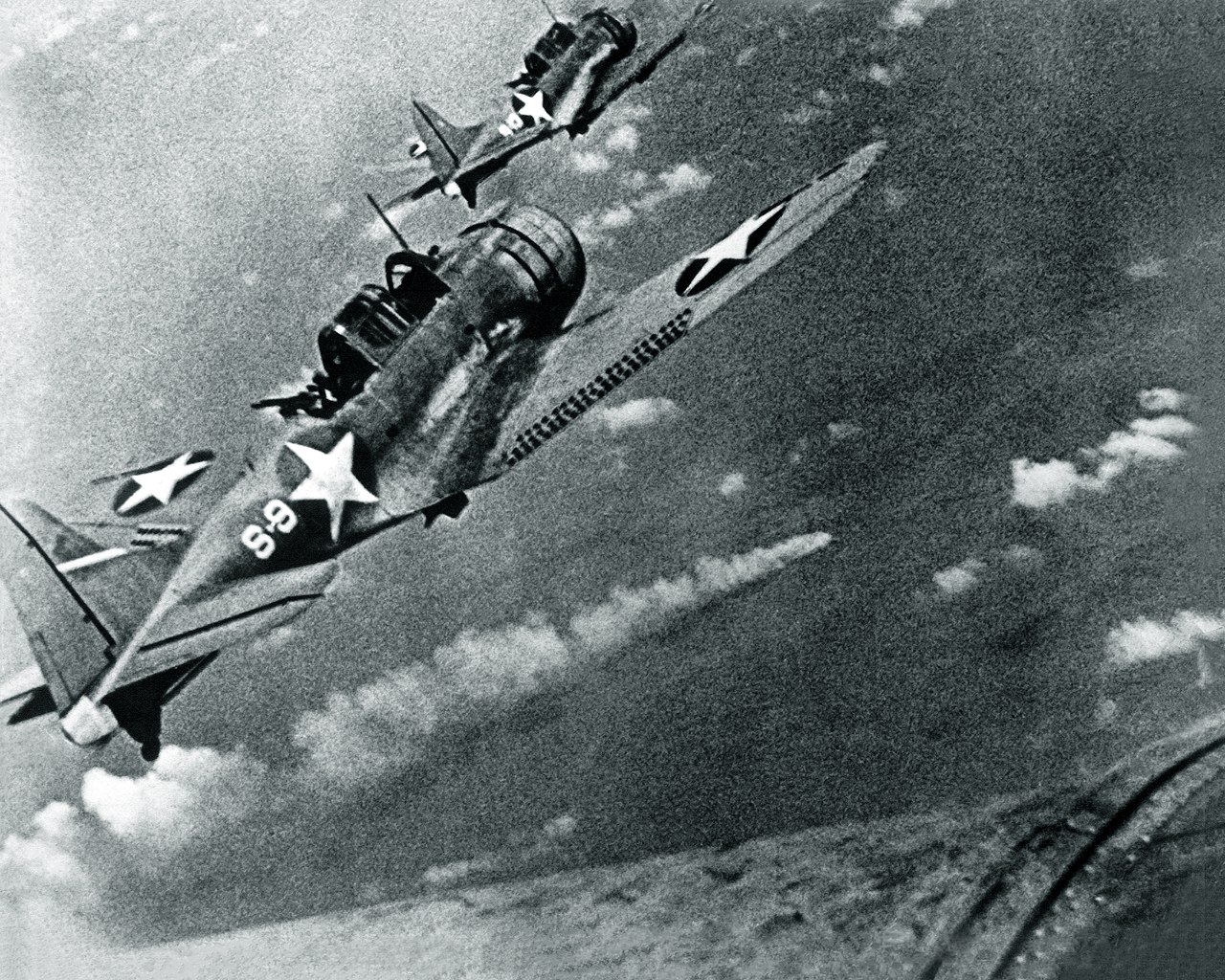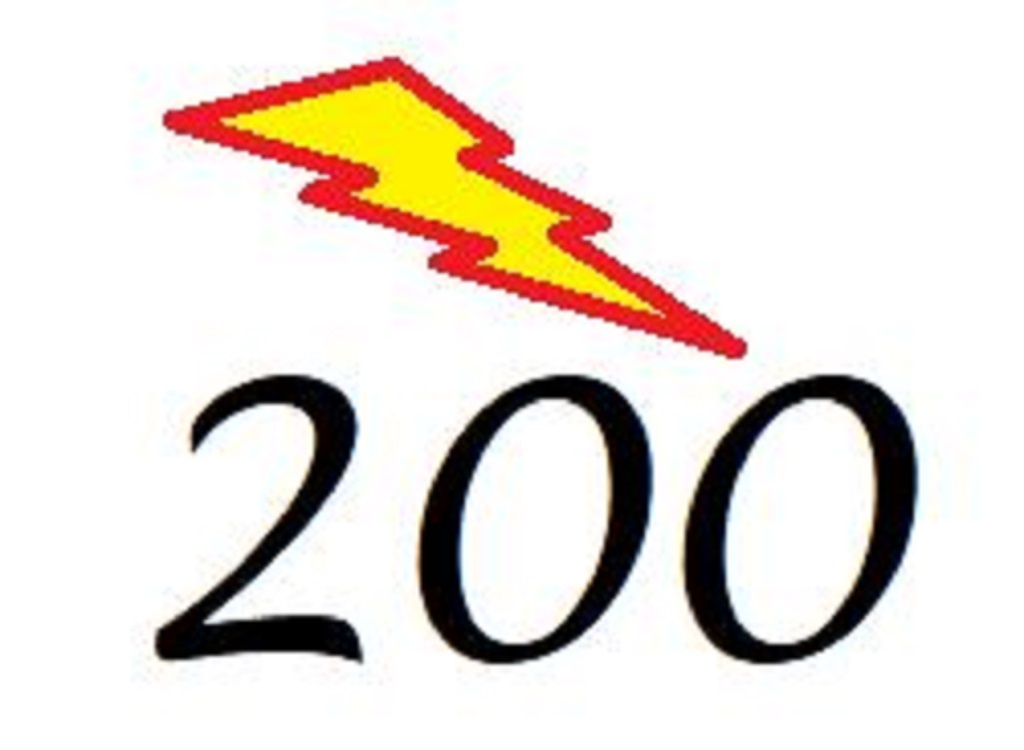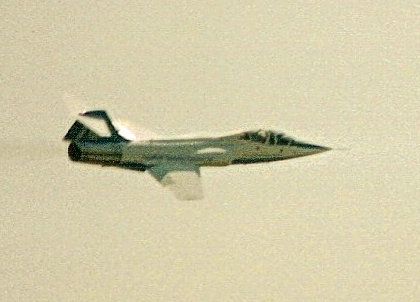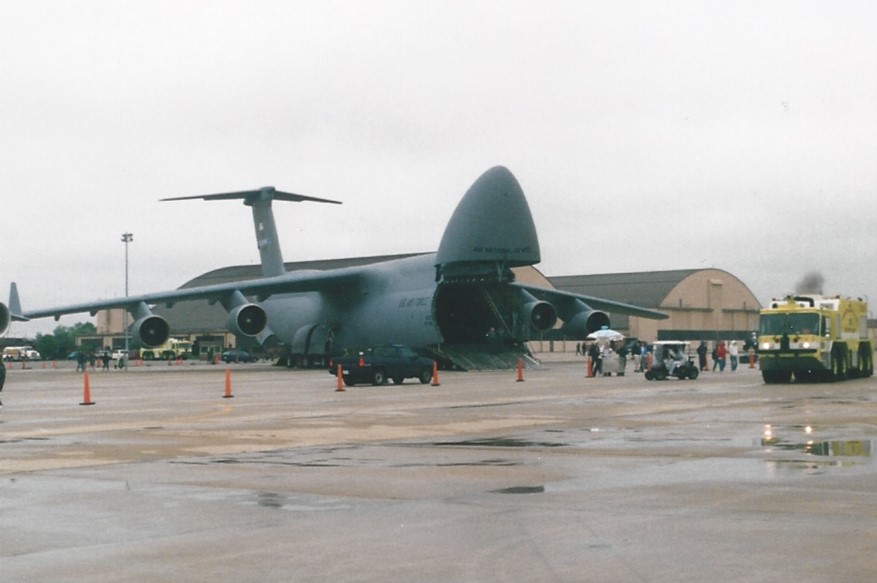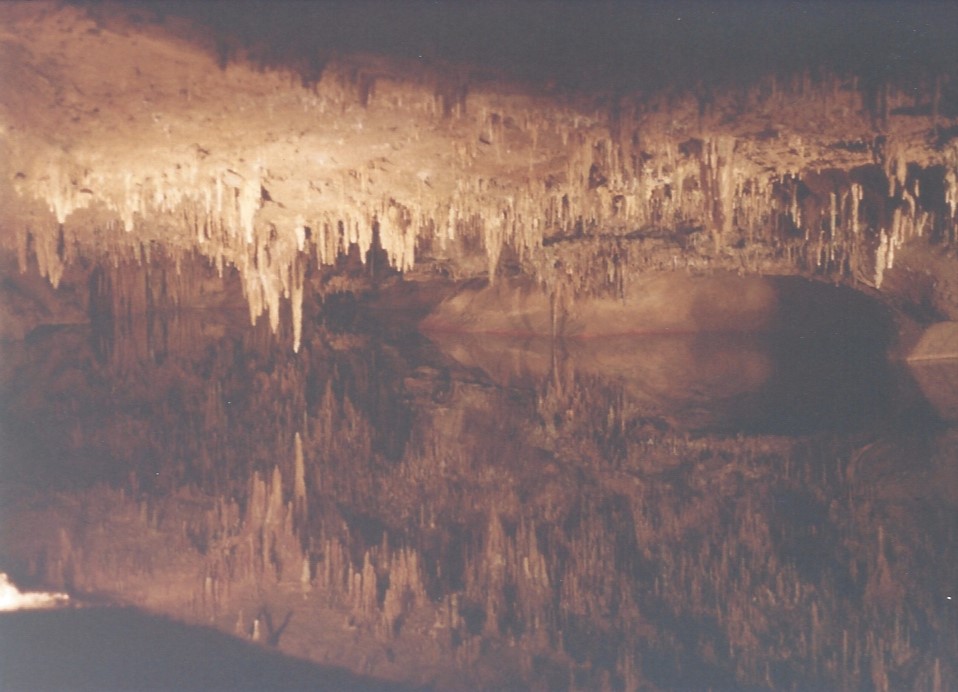 ---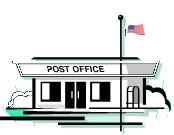 Special Thanks
Special Thanks to Elvie who contributed to this and the Legends page.